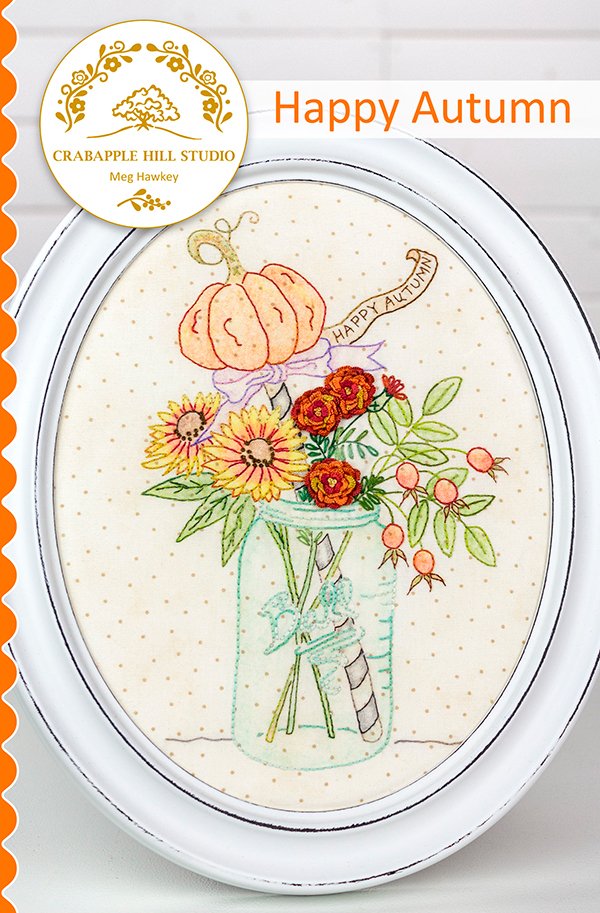 EMBROIDERY CLUB SUPPLY LIST
Patty Seevers $ 20
September 12, 2023 10:00 am – 2:00 pm
Description:
Hand Embroidery Club will meet the second Tuesday of each month. You will have the opportunity to review embroidery stitches with Patty Seevers, learn new techniques in coloring projects, and work on your ongoing projects.
You Need:
• Happy Autumn by Crabapple Hill Studio Pattern
• Light box
• Embroidery needles
• Floss (included in kit)
• small embroidery hoop
• Small scissors
• Freezer Paper
• Pigma Micron Pen – 01
• PRISMACOLOR Pencils
Fabrics: (to be purchased at Treasure Chest Quilting) Kit fee: $
• Happy Autumn Kit (fabric, muslin, floss)
Before class:
• Purchase kit
• Wash and press fabric
Thank you for coming to class prepared. Treasure Chest Quilting will open their doors 15 minutes prior to class time, classroom door will open 15 minutes prior to class time. Supplies available at Treasure Chest Quilting & More. Our expert staff would be delighted to help you with your selection of materials. Students get 10% off supplies for class & on class days. Pre-registration required for all classes. Sign up early as class space is limited. No Refunds on Class Fees.
Treasure Chest Quilting & More, 202 Hwy. 72 E, Corinth, MS 38834 662.594.1055 www.treasurechestquiltingandmore.com